We partner with companies at the individual, team, and organizational level. Below is just a small sample of the work we do to accelerate our clients' success. We invite you to contact us to learn more about the full scope of our services and how we can help you.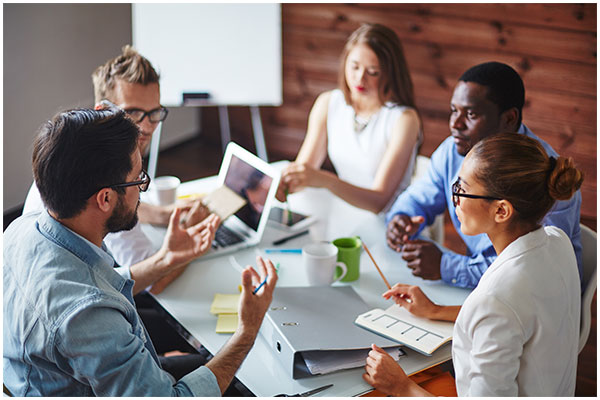 Executive Coaching
Enhancing executive skill sets through one-on-one and team coaching
Acting as thought partner to the CEO/senior executives to maximize human capital
Coaching high-potential employees as they transition into senior executive roles
Employing best practice research, the client's knowledge, and our experience, we rapidly clarify the difference between real versus tangential issues, define end-state success, agree on gaps and objectives, create targets, determine timelines, execute, and achieve realistic, measurable results.
Leadership Development
Assessing the composition of an executive team
Delivering executive development programs to retain key talent
Improving the effectiveness of executive committee meetings
While the challenges companies face are universal, the solutions for each are different. Every engagement begins with an objective assessment of the environment to determine the current state, followed by precise information gathering, skilled diagnosis, and ongoing evaluation and refinement.
Organizational Effectiveness
Guiding cultural changes as a result of a startup, restructuring, or merger and acquisition
Designing and facilitating strategy sessions for senior executives and board members
Facilitating processes to create company vision, mission, and core values statements
Whether you desire to proactively respond to growing demands, anticipate and plan for change, or resolve a problem, we have the business expertise, functional knowledge, and execution skills necessary to improve your organization's effectiveness, achieving a substantive edge over the competition.
I have had the opportunity to work with Dr. Palmer on several occasions as an Executive Coach. On one particular occasion, I asked Sandra to come in and work with my senior team and myself to overcome barriers to communication and to increase efficiencies. Her approach was both thoughtful and thorough. First, helping people identify their strengths and how they might both leverage and possibly overuse them, followed by specific traits within themselves that might be limiting their growth or affecting how their message is being received, and next by providing tools and resources that could be used to overcome these potential limitations. After this process of appreciative inquiry, the team was asked to perform a blinded analysis of their perceptions of the other members. Being willing to look at the results of this analysis in an open supportive way was truly a transformative experience and has provided a significant amount of understanding and value to our working relationships. Sandra's ability to genuinely listen and understand what it is she is hearing–coupled with her skill at helping people feel safe and respected–is truly a gift.
Biopharma Firm